Blazer Manufacturers in Pakistan
Fashion Villaz has been producing top-notch quality Blazers for our sister company, Brumano. We have experience in Blazers manufacturing and put forward special attention to detail for each and every single product. We have perfected the design formula to ensure the best quality blazers.
Being one of the very few blazer manufacturers in Pakistan, we produce blazers are made while keeping our customer's requirement in our minds, so rest assured that you are our top priority. We have a lean production strategy and do not like to waste our efforts. Our competencies include the capability to work as per the customer's desires. We can work with low quantities, as well as with bulk production. Our emphasis has always been our clients and we listen to you! 
Our up-to-date machinery allows us to work as efficiently as possible, all while maintaining a rigorous set of standards. It is the same machinery which keeps us flexible and allows us to work on many different designs at the same time, even at smaller quantities. We are certified by European and American standards which guarantee our commitment to honest and regulated business practices.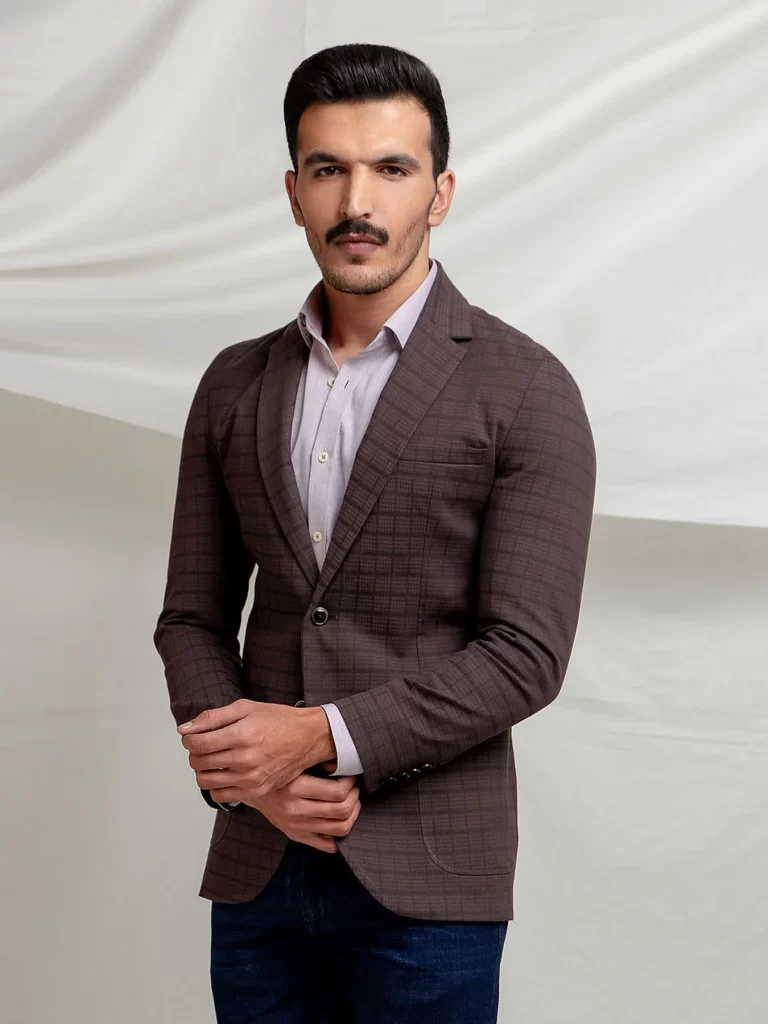 Blazer manufacturing for retail brands
You can view our blazer collection at Brumano which will give you an insight to the quality of our production and how are we able to utilize the different designs to create a beautiful collection of blazers. We can supply blazers that look beautiful, are competitive and which are sure to excite your end-users as well.
At Fashion Villaz, one of our core values is being environmentally friendly, which is why we are one of the few production facilities across the globe operating at 100% green energy. We take pride in our solar powered manufacturing plant and we maintain a blazer production facility free of traditional means of power generation. We aim to facilitate you with all your queries so feel free to contact us here!