T Shirt Manufacturer
in Pakistan
Fashion Villaz is reliable t-shirt manufacturer in Pakistan. We offer wide range of quality t-shirts at competitive prices.
Pakistan's textile industry is renowned worldwide for its high-quality cotton, excellent craftsmanship, and affordable prices. As a result, many global fashion brands prefer to source their garments from Pakistani knitwear manufacturers.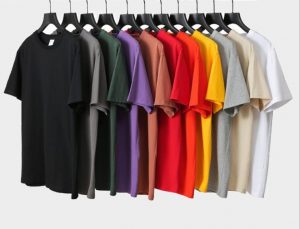 If you're looking for a t-shirt manufacturer in Pakistan, look no further.
We are a reliable source for your garment manufacturing.
Here are some key reasons why to choose Fashion as your t-shirt manufacturer
in Pakistan:
1. Quality: The quality of the t-shirts is essential to your brand's reputation. We always
procure high-quality cotton which results durable and comfortable t-shirts.
2. Small MOQ: Even though we have a capacity to produce upto 5000 pcs/day, we accept small MOQ of 300 pcs / color
3. Customization: We offer different customizations including printing & embroidery to meet your requirements.
4. Competitive Price: The cost of manufacturing is a crucial factor in any business & we understand that. We offer competitive pricing while maintaining quality standards.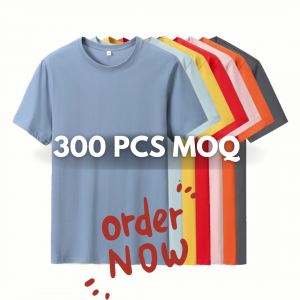 We offer following customizations to create value addition for our valuable
customers
1. Screen Printing: This is one of the most popular methods of t-shirt customization. It involves creating a stencil of the design and using it to apply ink onto the fabric. This process is ideal for large batches of t-shirts with the same design.
2. Embroidery: This process involves stitching the design onto the fabric using thread. It's a durable method of customization and works well for smaller designs.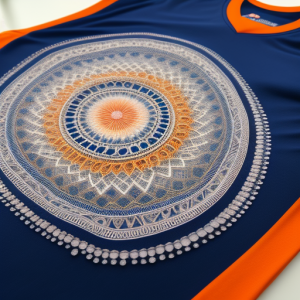 3. Heat Transfer: This process involves printing the design onto transfer paper and then using heat to transfer it onto the fabric. It's ideal for smaller batches
of t-shirts with intricate designs.
4. Direct-to-Garment Printing: This is a digital printing process that involves printing the design directly onto the fabric. It's ideal for small batches of t-shirts with complex designs.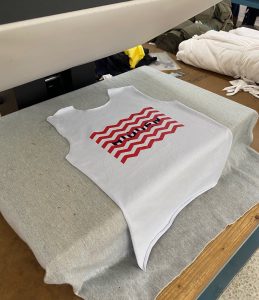 In addition to producing high-quality t-shirts, we as a garment manufacturer have also adopted eco-friendly production practices.
We are 100% Solar Powered. By choosing us as your t-shirt manufacturer in Pakistan, you can contribute to the global movement towards more responsible fashion practices.
Feel free to reach us out with your inquiry for a quick quote.