Blank t-shirts have become a wardrobe staple for many people, whether it be for casual wear or as a base for customized printing. If you are planning to purchase blank t-shirts, you may be wondering about the different types available and where to find the best quality black t-shirt manufacturers. In this article, we will explore everything you need to know about blank t-shirts and black t-shirt manufacturers.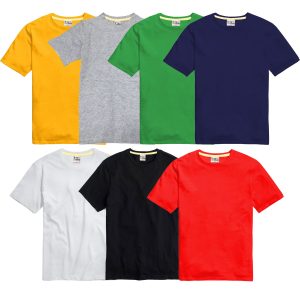 What are Blank T-Shirts?
Blank t-shirts are plain t-shirts with no designs or graphics printed on them. They are versatile and can be worn for a variety of occasions, from casual outings to outdoor events. Blank t-shirts are available in different materials such as cotton, polyester, and cotton-polyester blends. They are also available in various colors, sizes, and styles, such as crew neck, V-neck, and scoop neck.
Uses of Blank T-Shirts?
Blank t-shirts are widely used as a base for customized printing. Whether you are looking to print your own designs, logos, or messages, blank t-shirts provide a perfect canvas. They are also used by companies, organizations, schools, and individuals to promote their brand, events, or messages. In addition to custom printing, blank t-shirts can be worn on their own or layered with other clothing items, making them a versatile wardrobe staple.

Conclusion
Blank t-shirts are a versatile wardrobe staple that can be worn for different occasions and as a base for customized printing. When purchasing blank t-shirts, it's essential to find reliable blank t-shirt manufacturer that provides high-quality product. Consider factors such as material, size and fit, customization & its price. With the right blank t-shirt manufacturer like Fashion Villaz, you can be sure of getting high-quality products that meet your needs and expectations.
If you are looking for T-shirt manufactuer in Pakistan Fashion Villaz is a reliable supplier. We are knitwear manufacturer & woven garment manufacturer in Pakistan. Feel free to reach us out for quotation.
We accept small MOQ